With more than 1,200 retail outlets, SportChek is the largest sporting goods retailer in Canada. For a long time, SportChek has been the market leader in sporting good retailing and was accounted for over 16% of sales of these goods nationwide. However, the situation did change dramatically. The Forzani Group (former parent company) realized the era for a generic, one-size-fits-all for retailers is long gone and felt the threats of major competitors and independent retailers to SportChek. As such, they decided to reposition the brand and establish a sustainable competitive advantage in order to maintain their market dominance. Knowing that the brand repositioning without enhancing the underlying customer experience would be futile, the executives partnered with Brain Mustard to build experience packages that resonate with their customers and increase their brand loyalty.
Brain Mustard, utilizing the state-of-the-art social media technologies and advanced artificial intelligence algorithms, conducted a comprehensive psychographic segmentation of the market and developed a solid understanding of consumer mindset based on the existing brand associations. Many of these insights about the existing customer experience were counter intuitive and previously unknown to the SportChek executives. Brain Mustard also identified a few sizable yet untapped market segments that were aligned with the new brand position and SportCheck could meet the needs of these market segments profitably. One of these segments, for example, was called "the parents on the fence" who were uncertain about the kind of sports for which their young children had real passion. As such, they wanted to provide various opportunities to their young children to explore their true passion and meanwhile they did not want to commit to long-term investments in purchasing expensive gears and equipment. Hence, using our time-tested technologies, we crafted new customer experience packages specifically targeting these consumers to enhance their experience. For example, part of the in-store experience enabled the salespeople to communicate with these young children and elicit the types of sports that they might have been excited about and offer introductory packages such as $300 hockey package that were not cost prohibitive and offer extended return policies in case of lack of satisfaction.
Making toys using your own imagination and hands has always been very popular. To my mind, even the most fastidious child will like a handmade toy, and it's not only because it is made by his/her parent or relative. It is also a very original present, and none of your child's friends will have the toy that looks just the same.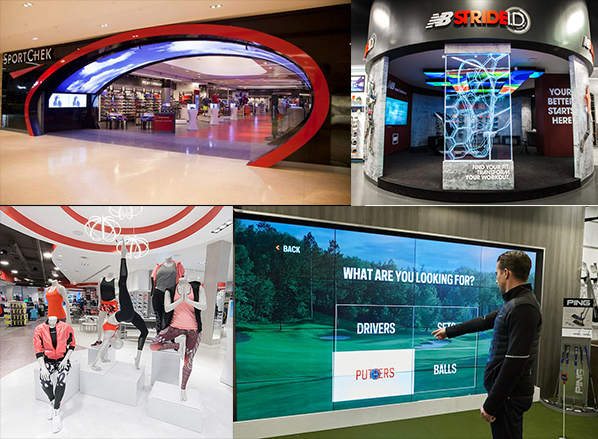 This level of commitment to reducing customer distress and lifting the burdens did not go unnoticed and in fact, enhanced the brand image significantly in the minds of the consumers and repositioned SportCheck from a "sporting retailer" and "product distributor" to a "solution provider". As such, SportCheck maintained its dominance despite the ever tightening competition and enjoyed tremendous success in increasing brand loyalty.
---
Brand Repositioning without a well-crafted customer experience plan is futile.
---
SportChek successfully re-invented its in-store experience to cater to experience seeking consumers. The consumers were receptive of these developments and the sales soared. A few years later, Canadian Tire acquired the company for nearly one billion dollar.
If you would like to see a demo of our interactive customer experience maps or just want to see whether our solutions are right for your company, please contact us. We love to brainstorm with you.
---
More Success Stories:
---