McKesson, one of the world's most prominent distributors of pharmaceuticals and care management tools, had just acquired Rexall, IDA and Guardian pharmacies -- a total of more than 1,000 retail locations. It was the first time in its history that McKesson had retail banners in its portfolio, and this was the first step McKesson took toward its goal of finding success in the private label supplements and over-the-counter medicine market.
From the outset McKesson was facing strong headwinds. Research showed that McKesson's newly acquired stores did not have a strong position in the minds of consumers, and the existing private label brands that were offered in these stores had abysmal sales. Consumers were very price sensitive and they also did not trust the recommendations of pharmacists when the brand differed from what their physicians had prescribed. Overcoming these barriers proved to be extremely difficult, and, after multiple tries and a variety of different tactics, McKesson still was unable to reposition its private label brands as higher quality products.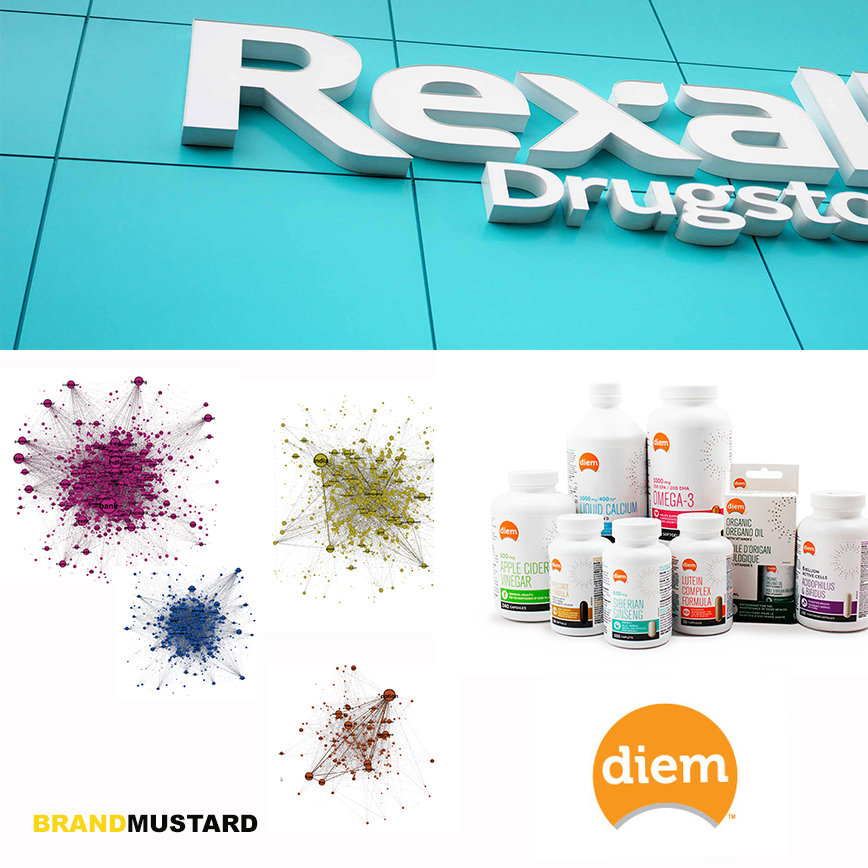 Brain Mustard was brought in to help navigate the troubled waters that McKesson found itself in. Through the collection and collation of millions of comments made by consumers about McKesson's private label brand and pharmacies generally, Brain Mustard was able to understand the complexities of consumers -- what their needs are and what drives their purchasing decisions. Consumers could be organized into hundreds of psychographic microsegments, each with very specific, but common, attitudes, habits and behaviours. Brain Mustard was even able to uncover subconscious needs that consumers were not aware of.
For example, older consumers and those with chronic illnesses were being marketed to by appealing to the ways different supplements could stave off the negative consequences of their conditions. They were being excluded from the LOHAS (lifestyle of health and sustainability) group of consumers who were rightly being sold products by emphasizing the aspirational lifestyle benefits of the products, like having more energy and stamina. Concentrating on keeping negative consequences at bay led to low adherence and a feeling of making no progress among this group of excluded consumers. By including this microsegment in the LOHAS group the positive benefits to their lifestyle and health could be the focus of marketing efforts rather than marketing that focused on and reminded this group of consumers of the negative aspects of their health.
---
Brain Mustard's customer experience map enabled McKesson to successfully reposition its brand.
---
With a deep understanding of its target consumers McKesson was able to adapt the design and distribution of its atoma™ and diem™ private label brands to target two distinct groups. McKesson also redesigned both the interior and exterior of its stores after Brain Mustard's customer experience map showed that this could actually increase the degree of trust that consumers felt with their pharmacists, much to the surprise of McKesson's executives.
Using Brain Mustard's insights and advice, McKesson offered over 700 unique products of its atoma™ and diem™ brands with a wide variety of packaging formats. Along with an improved retail experience due to the redesign of its stores, this has led to unprecedented sales of McKesson's private label brands. McKesson's new approach was so effective that it only took six months to see these incredible results.
If you would like to see a demo of our interactive customer experience maps or just want to see whether our solutions are right for your company, please contact us. We love to brainstorm with you.
---
More Success Stories:
---